You need the coolest and newest NMD's, Yeezy's, gym shorts, and best looking outfit. What about those knee sleeves, belts, and all the strappy things those folks lifting heavy weights use? The short answer is NO you don't need them and won't ever need them if you don't want to spend the money. If you're competing in a barbell sport – that's another story.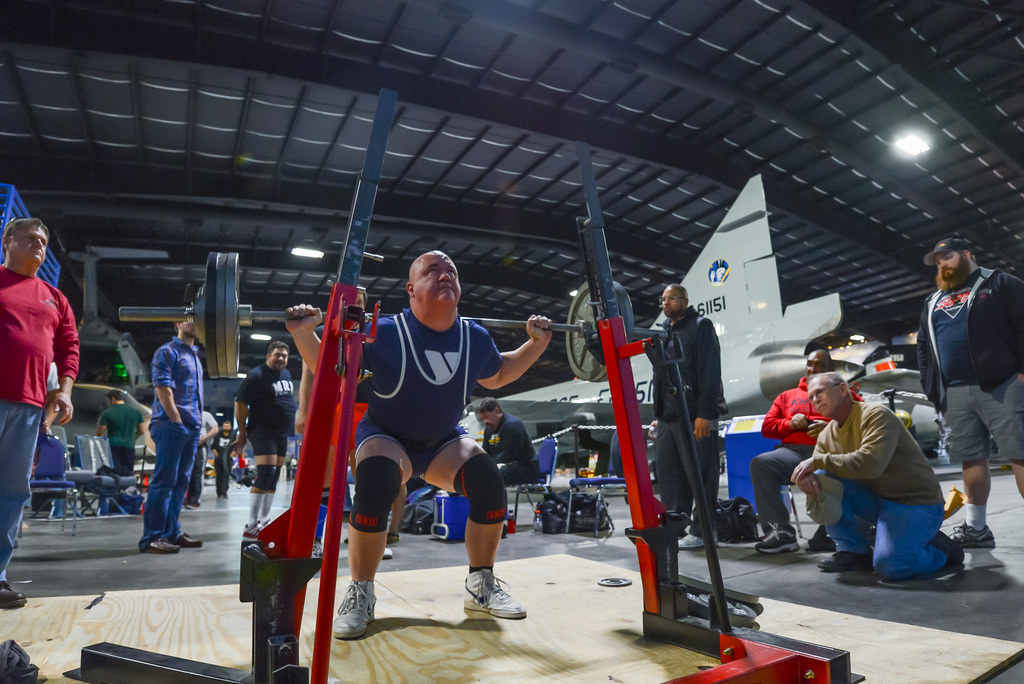 In this article we'll be exploring the overall effectiveness (cost-effectiveness included) if your standard run of the mill weightlifting equipment that everyone seems to think they need including but not limited to:
Knee sleeves
Elbow sleeves
Wrist wraps
Belts
Wrist straps
Squat shoes
??? <Insert gym gear here>
If you're a competitor in the US you can find the USAPL approved equipment list here. Depending on where you're from a quick google search will show you what you're allowed to wear in competition and what requirements the specific equipment has i.e. color, brand logos showing etc.
The Compressors – Knee & Elbow Sleeves and Wrist Wraps
I think pairing together the effects of knee sleeves, elbow sleeves, and wrist wraps makes sense. The purpose of these pieces of equipment are to provide additional compression and bracing to the knees, elbows, and wrists respectively. You don't need to change your lifting style too much to reap the benefits of compression, a faster rebound out of the bottom of the bench or squat, and tighter wrists with less bounce while benching.
These items cost money, and theoretically and realistically will increase how much you lift. Providing braces to the weak parts of your body while overloading the others has a few benefits:
You feel more confident lifting more weight and can push your mind further (the mind is often the point of greatest resistance when lifting weights)
You brace the joints, often seen as the failing points and therefore can overload the larger muscle groups getting them stronger
If you're a competition lifter these items can help you lift more in competition and also protect your joints a bit keeping them more compressed and warmer
The downsides of compression gear for knees, elbows, and your wrists
If you don't train without them frequently you can develop weak points
You may fall into the trap of wanting to lift more or not wanting to regress on your lifts so you'll wear the gear every session
I know it can technically overload the larger muscles increaseing development but you're basically relying on lifting gear to increase your lifts
Some serious benefits and downsides to consider. For a competitor it's a no brainer but for the everyday lifter wanting to improve their health, strength, and maybe physique I'm of the opinion to steer clear from lifting aids. There is the case where if you have weak points, injuries etc. that you can get past and lift with if you were knee or elbow sleeves, then that's up to you because lifting is such a great activity that it may be a worthwhile investment to wear the gear and stay healthy while lifting.
Up next up we have the heavyweight of the bunch – the lifting belt!!
Should You Use a Belt?
When I first started using a belt the gains were astronomical. Huge confidence under the bar, strength in the hole, and a strong pull (deadlift) that felt super tight. Was this all due to the belt? Or maybe was I not properly using my core? The belt comes in and you press your stomach/abs into it, creating a huge brace and tight point that's very easy to activate. Now, the natural function of the abdominal muscles is to provide support in conjunction with the back, which has the abs being "sucked in" and bracing with the core creating a sandwich. The belt has you do the opposite of that to deliver its function – pushing your stomach and abs out and flexing them there which can lead to a few things if you don't keep an eye on it.
Not having retracting ab function can lead to anterior pelvic tilt due to your core losing it's natural function without the belt
You need to train your abs! Do ab rehab if you use a belt regularly
Train as frequently without a belt as you do with a belt, if you chose to use one
Belts are also one of the most expensive pieces of equipment and in my opinion of the most detrimental to an everyday non-competition lifter. It gives you a shortcut to lifting more weight, and without proper training can lead to some postural issues and lowered ab activation during everyday activities.
For the competitor it's not even a question, out of all of the equipment the belt gives by far the greatest gain in numbers on this list for both the deadlift, squat, and even some wear it during benching which I have found to be very effective.
Wrist Straps
Using wrist straps for a deadlift or other pulling motion vs not using them is not as serious for a non-competitive lifter in my opinion. You're either developing your grip strength or you're using the straps as an aid to continue to train your back/body if your hands/grip can't keep up. Of course you want a strong grip to match but if you can't keep up in the interim it's fine to use straps, I prefer to use chalk but not every gym allows it.
For a competitor we've got another no-brainer. Sometimes your training volume is so high that using straps can really help you get that extra work in where your grip would otherwise fail, also using them for accessory work is a huge saver that lets you keep your hands and grip ready for the big 3.
So I say for the everyday lifter to use them but also try to advance your grip as much as possible. Consider using grip strengtheners while at that sweet 9-5 to up your grip and then when you're back in the gym, crush it – I wrote a guide to grip strengthening equipment here if you're interested.
Squat Shoes
Here we have the most expensive item on the list, generally it's hard to get a p[air of squat shoes for under $100 and most of the top ones I'd recommend are around $200 unless you get them on sale.
At the core, all squat shoes do are change your angles. They give you a solid platform to lift on and basically give you a theoretical increase in ankle mobility and a more upright position at the bottom of the squat.
Are they worth it? It really depends on your squat. Are you able to hit full depth comfortably, do your knees follow a healthy path, are you able to stay upright in the squat. These are the kinds of questions you want to ask yourself. In the end you'll likely just have to try them. I think these are probably the least straightforward and most controversial item on the list. They don't have negative side effects like the other items on the list but also don't add weight to your lifts (and actually may decrease your lifts while you get used to the new mechanics). The only time squat/olympic lifting shoes are absolutely necessary for actual olympic lifting as they help so much to keep you in an upright and power position for the snatch and clean/jerk. They also provide huge stability as you throw hundreds of pounds over your head and are airborne for a second, slamming back down on the shoes.
So Do You Really Need The Gear?
If you don't compete, no you don't need gear but you may want to wear sleeves and compression gear to protect yourself, and straps to get over grip issues (but like I said I prefer chalk).
If you are going to use these lifting aids make sure that you train at a high frequency without them as well, to keep your muscles and joints up to snuff and don't rely on the aids fully.
If you're a competitor you probably already have all the items on this list or at least have tried them. These lifting aids minus squat shoes, and straps because you can't use them in competition add real weight to your numbers so you'd be silly not to use them for maxing out to take the gold.
Hopefully this article helps you decide if you need certain equipment that seems "essential" aka everyone and their cousin at the gym has them. If you're not competing you can get by with nothing and increase your lifts as you push your body and mind to the natural limits – this way you won't develop any imbalances.